Generally, people buy insurance for the most three reasons; to save tax, as an investment getting a good return on their money and the third- and perhaps most important – reason to buy insurance is to let their family be financially secured if they die. This is the only reason anything should be insured. The most policies bought are for the purpose of saving or investing, not for insurance. "Pure Term" insurance is the only real deal: where your family gets paid if you die and does not give anything on maturity whilst "Premium back" term plan gives you back all the premiums paid, if nothing happens. If you want the feature, you will have to pay a price for it.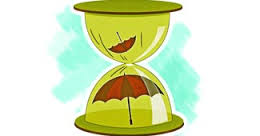 Let us do simple calculation and analysis our self. So how do we find out which is better?
Let's look at an example, a 27 years man in excellent health.  For a standard 20 year pure term
life insurance
policy with coverage of Rs 10 lakh, the yearly premium would cost Rs 1,563.  For the same coverage on a Premium back term life insurance policy, the yearly cost would come Rs 4,427 , which is Rs.  2,864 more expensive than a regular 20 year term policy.  Over the 20 year period, the "Premium back" life insurance would cost Rs. 57,280 more than the traditional 20 year pure term life insurance providing the same coverage amount.
You can see that the premium for "Premium back" term plan is much higher than what you will pay for a pure term plan. Actually, the premium for "Premium back" term plan is used partly for risk cover and the remaining for investment. So, it works like a traditional life insurance product and hence, not in the best interest of the saver. You would do far better financially to purchase a standard term life insurance policy and invest the saved premium to get 8% p.a. returns. If, you invest premium difference of Rs 2,864 (Rs, 4,427 minus Rs.1,563) @ 8% p.a. you would get the corpus of Rs 1,41,547 whereas in case of "Premium back" term plan, you would get only Rs 88,540 at  the end of  policy term of 20 years.
Conclusion
Although this product might be more alluring to young adults who would in all probability outlive the term and receive their premiums back, the risk vs. reward isn't worth the additional cost.
Going for "Premium back" Term Insurance is too higher than Simple Term insurance as it's always better to use extra money to make other investments like PPF, FD, mutual funds, etc. for your retirement, or just enjoy life while you are living it. Otherwise, you can buy twice the protection for the same price as a "Premium back" term policy.
We can, then conclude that "Premium back" plan gives only Return of paying premium, does not give any Return in (%) on paying premium.
1849 Total Views
1 Views Today
The following two tabs change content below.
Suresh K Narula is founder and Principal Financial Planner at Prudent Financial Planners. He has earned the professional CERITIFIED FINANCIAL PLANNER and got registered with SEBI as Investment Advisor. He writes on personal and
financial planning
articles and got published in Dainik Bhaskar, Business Bhaskar and The Financial Planner's Guild, India. He is also a member of Financial Planner's Guild India ( An association of practicing SEBI registered Investment advisers) to create awareness about Financial Planning in general public, promote professional excellence and ensure high quality practice standards. Suresh received his an M.com from Himachal Pardesh University and an MFC from Punjab University, Chandigarh. He can be reached at info@prudentfp.in
Latest posts by Suresh Kumar Narula (see all)
Google+
Comments