Credit card is used by almost everyone now a days and utilizing a credit card features is an art but not a rocket science. It needs discipline, attitude and the right mindset to be used. In all probability you must be holding Credit Cards in your wallet and must be wondering how to use it effectively!  While they come with a lot of convenience, the high interest rates and other charges mean that you have to be careful about how you use them.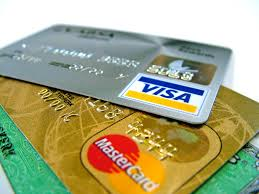 ·        Getting Know your Billing Cycle: Billing cycle is duration for which you are liable to pay the due amount. E.g. from the period 20

th

Aug – 19

th

Sep. It means that your bill gets generated on 19

th

of every month. This bill includes all the transactions done in the last 30 days. If you buy something on 21

st

Aug, that transaction will appear on the bill generated on 19

th

Sep and if you buy something on 18

th

Sep, still it appears on the bill generated on 19

th

Sep.
·        About Grace Period: Grace period is number of days up to when you have the liberty to pay off your last bill. For example if the grace period is of 20 days, in that case you will enjoy no interest for next 20 days from the recent billing date. In our example, as the billing happens on 19th of every month. You can pay off the bill till 8th of next month, but after that you start paying the interest if you don't pay the bill in full.
Let's look 4 tips on wise credit card usage and how following them, can save you a whole lot of financial heartache:
1.     Pay your balance in full: If you run a credit card balance every month, then the interest charges add up really quickly. If you have a balance on your credit card, pay it off in full before or on due date. This ensures that you don't pay interest on your balance, which really is extra money you can keep to invest and build savings for yourself. If you make part or minimum balance payment, bank is charged at about 30% per annum on your credit card balance. This is really painful and the worse your credit score gets each time. 
2.     Avoid Credit Card Annual Fee: Unless you have a specific benefit in mind, from the credit card, don't get a card that has an annual fee. It is always good, to get a credit card with no annual fee, because then the only expense you have on it, is the interest payment; and if you pay off your balance in full every month – you don't pay any interest and your credit card will, in fact, be free! Add to that, the fact, that even most free credit cards have some sort of a reward program, you can benefit from. Why pay for something when you can get it free? 
3.     Get a credit card that is easy to pay off: Something which you will deal each month is the payment of your credit card bill. Now almost all the credit card companies allow paying by net-banking, cheque, cash and other ways. But still some banks can be really torturing and not that supportive. It can be cumbersome at times. There have been instances when people paid by cheque before time and it was not processed on time and the person had to suffer because of that and had to run around to get back those charges reversed. 
4.     Rewards and Offers on Credit Card: There are a lot of advantages of using a credit card in form of benefits and reward points. For example – You get PAYBACK points which you can use to redeem at various places and book movie tickets by redeeming those points. You also get cash back benefits if you use the card at selected HPCL petrol pumps and you don't pay the fuel surcharge too.
 The overarching theme of these tips is, "Get the convenience of credit cards for free." That's what it really boils down to. 
This article got also published at Dalal Times, See the link as Click
1846 Total Views
1 Views Today
The following two tabs change content below.
Suresh K Narula is founder and Principal Financial Planner at Prudent Financial Planners. He has earned the professional CERITIFIED FINANCIAL PLANNER and got registered with SEBI as Investment Advisor. He writes on personal and
financial planning
articles and got published in Dainik Bhaskar, Business Bhaskar and The Financial Planner's Guild, India. He is also a member of Financial Planner's Guild India ( An association of practicing SEBI registered Investment advisers) to create awareness about Financial Planning in general public, promote professional excellence and ensure high quality practice standards. Suresh received his an M.com from Himachal Pardesh University and an MFC from Punjab University, Chandigarh. He can be reached at info@prudentfp.in
Latest posts by Suresh Kumar Narula (see all)
Google+
Comments