There are number of financial and non financial firms in India which are operating their financial planning services and wooing the investors. But they are more concerned with 'investment orientation' than 'goal or plan based' having no personal touch. The reality of these firms is set up for getting the brokerage on financial products in the name of financial planning. And even though brokers' title may have changed over the years to 'financial advisors and consultants'. As a result, investors are often confused about what they are getting? Similarly, financial planners working for big organizations which are associated with mutual funds and Insurance companies as they have also to stick too much to sell respective companies' financial products. On the other hand, chartered accountants who can help you lower your tax bill, insurance agents who might lure you in with complicated life insurance policies, or the person at your local office urging you to buy mutual funds.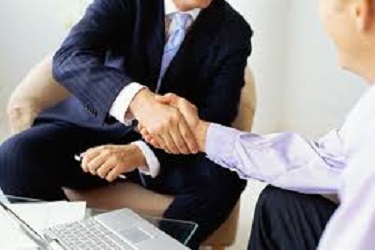 Independent Financial Doctor
Picking the right financial planner is like selecting a right family doctor as you would be entrusting your financial health to him. A ULIP agent, an insurance advisor or Mutual Fund Agents, Wealth Managers, PMS people are not a Financial Planners. These people assist to him to sell the product. In the financial arena, Financial Planner is your independent Family Financial doctor and all agents and wealth mangers etc. are akin to compounders and chemists who are just selling the financial products as prescribed by Financial Planners. If you directly buy the medicines from chemists without any consultation, can mess up your health. In the same way, insurance and mutual funds agents can erode your wealth through mis-selling of financial products without knowing your financial risk profiling and well-defined investment mandates.
So, financial planner should that person who is willing to spend ample time in understanding your financial needs and unique circumstances instead of just presenting a gamut of products to woo you.
 Fee Structure and Transparency
It's the best to go with fee only certified financial planner (CFP), which is an instant signal of credibility and unbiased advice for you. The higher or lower fee may be in accordance with the value the financial planner can add. You should not shy away from higher fees if the financial planner can provide quality advice. One of the most common mistakes made by investors while selecting a financial planner is ignoring the quality of advice and selecting a financial planner solely based on fees. Lower fee may entail focus on selling of specific financial products which s/he may have charged heavy commission on them.  So, you need to differentiate between financial planners whose major source of income comes from advisory fees as opposed to other financial advisors whose main source of earnings come from distribution of products.
Hiring Financial Planner or Not
You can certainly go it alone when it comes to managing your money. But you could also try to do it yourself when it comes to auto repair. In both areas, doing it yourself is a brilliant idea for some, and a flawed plan for many, many others. Mastering personal finance requires many hours of research and learning. For most, it's not worth the time and ongoing effort.
As you get older, busier and it is hoped wealthier, your financial goals – and options – get more complicated. A financial helper can save you time.
Financial planners can also help you remain disciplined about your financial strategies. They'll make the moves for you or badger you until you make them yourself. Procrastination can cause all sorts of money problems or unrealized potential, so it pays to have someone riding you to stay on track.
We're not suggesting that you ignore personal finance and turn over all your concerns to an adviser. But even if you know the basics, it's a comfort to know that you have someone keeping watch over your money. 
What is your Choice?
So what are looking for hiring a financial planner is that one should be independent financial planner who has no compulsion of executing the plan through him or associated with some Mutual funds or Insurance Company which have bound to buy products from them.
Independent Planners are given the freedom to their clients that they can execute the plan from anywhere as they want. As an additional service Financial planner can give an option to have financial plan executed through them, but it should never be compulsory because otherwise there will always be some level of biased attitude while recommending products to you.
An Independent Financial Planner has more liberty and flexibility to make a financial plan which will be more suitable for you. So, if he wants to add some extra part to financial plan or want to restructure something totally, it's possible with independent financial planner but it's rigid with non-independent financial planners.
The decision can be critical and can contribute immensely to the investor meeting his financial goals.
Please share your views about independent and non-independent financial planners.
2656 Total Views
1 Views Today
The following two tabs change content below.
Suresh K Narula is founder and Principal Financial Planner at Prudent Financial Planners. He has earned the professional CERITIFIED FINANCIAL PLANNER and got registered with SEBI as Investment Advisor. He writes on personal and financial planning articles and got published in Dainik Bhaskar, Business Bhaskar and The Financial Planner's Guild, India. He is also a member of Financial Planner's Guild India ( An association of practicing SEBI registered Investment advisers) to create awareness about Financial Planning in general public, promote professional excellence and ensure high quality practice standards. Suresh received his an M.com from Himachal Pardesh University and an MFC from Punjab University, Chandigarh. He can be reached at info@prudentfp.in
Latest posts by Suresh Kumar Narula (see all)
Google+
Comments