Insurance agents tend to try to confuse you by combine insurance and investment as a way to invest for your any financial goal such as child's education and marriage or for retirement planning. They would tell you the combined benefits that the investing component serves as forced savings, saved for taxes and life coverage. But, they would never tell you that investing component is generally a poor investment as it is a very costly way to invest. There's the cost of the insurance protection itself – which, by the way, is usually more expensive than what you would pay for a regular term insurance policy.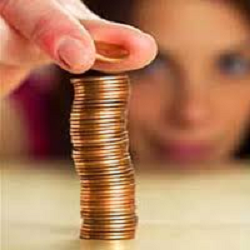 Buy Term and invest the difference
To illustrate this, say your uncle's friend insurance agent comes to your home and suggests you is to put Rs5,000 per month into endowment plan on the emotional pitch as when your daughter is going for higher education, you will be able to meet the requirement of substantial education corpus without any risk your capital and the plan will also help you save taxes. Moreover, it will also help you save in disciplined manner and give significant life insurance cover for the product worth Rs10 lakh. On this lucrative offer, gullible people falls get in trap very easily. Ultimately, in this case, you will be ending up with far lower returns than you can get elsewhere even in your saving account which makes up 4% per annum. Let's see your opportunity cost of endowment plan.
Suppose, you buy a pure-vanilla term plan which has no component of investment while assuming your age at 35-year old with life cover of Rs10 lakh for tenure of 15 years. You will need to pay only Rs200            per month, not Rs5,000 per month. Obviously, in term plan, you get back the sum assured of Rs10 lakh on your demise during the period of the policy. But you don't need to bother this paltry sum because you are just paying only Rs200 per month as you still have Rs4,800 every month that you can invest elsewhere for far better returns.
As life insurance endowment is a safer bet and enjoyed tax benefit as well, you, now make your investment in public provident fund with banks or post office. For the sake of disciplined investment, if you put Rs4,800 per month i.e. Rs57,600 in a year in a PPF over 15 years, you would get Rs18.61 at  the end of 15 years at the current rate of 8.60 percent which is completely tax-free. As far as liquidity is concerned, you can withdraw up to half the corpus accumulated in PPF starting from the seventh investment year. And the same time, if you follow the advice of your uncle's agent, you will lose Rs4-5 lakh.
Obviate Life insurance endowment Plans
If the illustration is so clear, many gullible people are still ready to buy complicated these insurance products because they tend to think it is much easier to deal with a single product that covers their life and also helps them save. What they don't realize is that a combined product is a more complex one, and the more complex a financial product is, the worse it is for them.
And why do the agents keep selling complicated these products? The reason is obvious as they are getting a much higher commission for complicated insurance products than for term plans. Today, a traditional insurance product like endowment and money back policies, typically earn agents up to 30 per cent of the first year premium, seven-eight per cent of the second year premium and four-five per cent of the premium during the rest of the policy term. But agents sell investment plans more because the premium amount is far higher in non-term plans than in term plans and, therefore, so are the agent's commission.
There are the marketing and sales commissions. There's also the "surrender charge" that may be levied if you decide to drop your policy within defined term or so. The amount of a surrender charge varies by insurer and type of policy, but it is not uncommon for it to exceed the total amount of your first-year premium. Therefore, it is very important for you to make a distinction between utilizing your life insurance for your investment needs as well.
Conclusion
If you pay Rs 5,000 a month for an endowment policy, you do not know what part of it is invested and what part is used for risk coverage – or even what part of it is used for commissions! In fact, even the maturity value is not known to investors in many cases. They only know that they will get the sum assured and some bonus – in case you stay invested for at least seven-eight years.
So the next time an agent tries to convince to take an insurance product that is also an investment, say 'thank you, but I will just take the term plan.'
3222 Total Views
1 Views Today
The following two tabs change content below.
Suresh K Narula is founder and Principal Financial Planner at Prudent Financial Planners. He has earned the professional CERITIFIED FINANCIAL PLANNER and got registered with SEBI as Investment Advisor. He writes on personal and
financial planning
articles and got published in Dainik Bhaskar, Business Bhaskar and The Financial Planner's Guild, India. He is also a member of Financial Planner's Guild India ( An association of practicing SEBI registered Investment advisers) to create awareness about Financial Planning in general public, promote professional excellence and ensure high quality practice standards. Suresh received his an M.com from Himachal Pardesh University and an MFC from Punjab University, Chandigarh. He can be reached at info@prudentfp.in
Latest posts by Suresh Kumar Narula (see all)
Google+
Comments