Are you victim of getting free financial planning services and unsolicited financial advice from your bank manager, insurance agents or mutual fund distributer who are keen to update you on the newest insurance plans or NFOs etc. Due to wrong investment advice and deficiency in their financial services, you may be incurring the losses on your investment products and might be lost your financial goals. Such informal financial advice has, now become a thing of past thanks to the Securities and Exchange Board of India (SEBI) who has set to formulate a new set of regulations on suitability of investment advice given to investors. The new regulation named as SEBI (Investment Advisors) Regulations, 2013 (IA Regulations), which came into effect January 21, 2013 has laid down elaborate rules to ensure that your investment advisers must be qualified and professional and avoid conflict of interest and opacity in their dealings with their clients. The purpose of the enactment is to help in resolving two areas of conflict of interest prevalent today as mutual fund distributors and insurance consultants have been playing a dual role as an advisor and the agent of both the investor and the financial product manufacturer, getting paid from both ends. Such divided loyalty is not in the best interest of investors and results in a situation where the distributors and insurance agents are loyal only to themselves such as churning investors' portfolios and squeezing more commission from the manufacturer.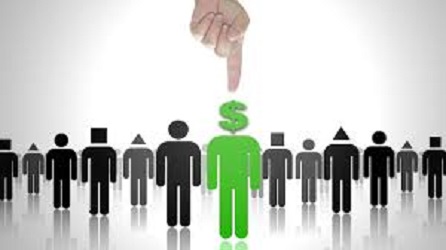 The title "Investment Advisor"
The Regulation is intended to clear the confusion among investors about wealth managers, private bankers, portfolio managers and the like by mandating the unilateral use of the term "Investment Advisors." SEBI's new regulation defines an Investment adviser as one who would offer advice on buying, selling and dealing with securities and investment products for a consideration. He cannot receive any compensation from those who bring out investment products, such as mutual funds and insurance, but have to earn their income from investors. Now onwards, persons offering investment advice include individuals, banks, body of corporate, NBFCs and other entity who have been providing advice regarding investment of funds in financial products can do so only after getting registered themselves with SEBI and then, they must necessarily use the title "investment advisor" after obtaining the certificate of registration. Getting the title of "Investment Advisor" is not cake-walk for every advisor as SEBI has prescribed the minimum certain qualifications, sound product knowledge, maintain a minimum net worth separately as Capital adequacy requirement and the necessary infrastructure to discharge their functions, which quite a few of these agents may not meet.
Incidental Advice
Pure life insurance agents and mutual funds distributor are supposed to be regulated by IRDA and AMFI respectively and may be seen as inferior advisor as the combined model entrenches itself. They offer advice, because of 'incidental' to their primary activity as to undertake both, give advice and execute it. In that case, they would be forced to forego these commissions and instead charge a fee from you, the investor. In other words, to be an investment advisor, has to choose between selling a product or advice, not both. Likewise there are chartered accountants, lawyers, auditors and other professionals who do sometimes offer advice but are exempt from registration because this is only 'incidental' to their business. These professionals probably have nothing to lose by registering, because they have been already charging a fee from their clients.
Fiduciary Responsibility
Investment advisors shall serve, procure and hold to fiduciary standard of care as act only in the best of their clients. By law, they must ensure that each investment recommendation they make is based on clients' best interest. In the event that a conflict of interest should arise, RIAs are required to let clients know. Additionally, they are required to have a written code of ethics that governs their actions and fully discloses how they are compensated.
They are also subject to inspection, audit and compliance and to maintain all records like know your customer (KYC), risk profiling, suitability sheets, agreement copies, investment advice, whether oral or written, data on fees and time of providing advice for at least five years either in electronic or physical form.
Benefit to Investors
Since, RIAs have a vested interest in building long-term relationships with satisfied clients. They generally have relationships with a wide network of professionals who have expertise in a variety of areas including wealth management, estate planning and insurance. These networks allow the RIA to design a comprehensive strategy to meet your individual goals and objectives. They specialize in meeting the complex financial needs that often come with significant wealth. Some are experts in trusts and intergenerational planning, while others focus on sophisticated investment strategies for high net worth investors. You can even find an independent RIA with expertise in managing family businesses and building sustainable succession plans. Whatever your needs, you are likely to find the financial advisor that is right for you.
Lastly, a Registered Investment Advisory can offer advice for more complex needs such as retirement planning, tax situation, estate planning or assets at multiple places. Many RIAs hold professional designations. These designations can tell clients a great deal about his or her education and areas of expertise.
It is really important to work with an advisor you trust and that truly understands you, your goals and your situation. Now, it is up to you, the investor, to fend for yourself. The next time your bank calls up with a free financial plan or your neighborhood agent knocks at your door; ask these questions to know whether you're getting genuine advice. Is he a registered investment adviser? And if he is, what is his advisory fee? If you want good advice, cough up his fee. If he doesn't ask for it, think hard about whether you should really act on his counsel.
Note: Glad to mention here that, I, Suresh Kumar Narula have just got registered with SEBI as Investment Advisor to become a rare species in the financial planning arena, thanks to SEBI Regulation. This brings you the opportunity to get unbiased, researched, trustworthy, transparent and professional advice to complete your financial planning and realize your financial goals.
2632 Total Views
9 Views Today
The following two tabs change content below.
Suresh K Narula is founder and Principal Financial Planner at Prudent Financial Planners. He has earned the professional CERITIFIED FINANCIAL PLANNER and got registered with SEBI as Investment Advisor. He writes on personal and financial planning articles and got published in Dainik Bhaskar, Business Bhaskar and The Financial Planner's Guild, India. He is also a member of Financial Planner's Guild India ( An association of practicing SEBI registered Investment advisers) to create awareness about Financial Planning in general public, promote professional excellence and ensure high quality practice standards. Suresh received his an M.com from Himachal Pardesh University and an MFC from Punjab University, Chandigarh. He can be reached at info@prudentfp.in
Latest posts by Suresh Kumar Narula (see all)
Google+
Comments