People are, often seeking free financial advice. They tend to ask to suggest best stocks and best mutual funds for ad hoc investments. Some of them are specific for investing in a magical financial instrument where he could get double in one to three years. Many of them want to know while investing a small SIP or a paltry lump sum amount to make sure that it would become enough to buy a luxury car or a house. Actually, they all want to take prejudiced advice without disclosing themselves anything about their financial status and financial goals, not even the barest detail. In that case, what do you expect from your advisor for getting of his advice? Unfortunately, advisors are not paid, they will only provide you bias financial products that may or may not be suitable you. After all, advisors have to make a living. If you do not intend to pay for their advice, they will find unethical ways to make money off you through earning high commission on selling high-price investment products. On the subject of advice, ask yourself, would be it as the best advice for you and your financial needs? Is there any guarantee of the outcome? Surely, the answer should be in negative who really want to live with financial planning and their investment needs. Since financial advisors are not magicians that they will make you a millionaire through a secret formula or a magic ability to picking winning investments. Rather, advisors want to add value by helping you sort out your financial goals and working with you to develop a plan to achieve them over time.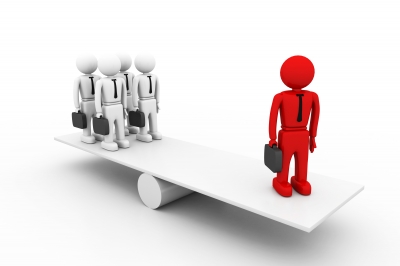 Know about advice
There are so many a million people across the country who call themselves financial advisors, consultants or planners, many of them don't provide any professional advice, they are really just selling insurance and mutual funds to their clients, thus not to be called advisors or planner or anything, but that's not to say that they're all doing the same type of work. The problem for investors is that there are a plenty of different kinds of financial advisers, and they offer a range of financial services at a range of prices. And not all of them act entirely in your best interests. While choosing a financial advice you should know what type of service you are looking for, as this means the professional financial advice or investment advice. Professional financial advice is the most valuable when you're going through a big life event like starting a family, buying a house or managing the wealth to achieve long-term goals like growing your super or planning for retirement. The type of advice your need will depend on your life stage, the amount of money you have to invest and the complexity of your affairs. Not every situation calls for comprehensive, ongoing financial advice. Instead of professional advice, you may simply want factual information about different investment products and strategies or need to understand more about financial services generally.
Know about compensation model
Whether the person calls themselves a financial planner, or an adviser, or goes by some other helpful-sounding title, the key is to know how you compensate these advisors for their services. More specifically, are they being paid solely for helping you come up with a sound financial plan, or are they also responsible for selling you specific investment products?
If you wary about your financial future, how you can reach your financial goals and want to find an advisor who is right for your specific needs and is not promoting specific financial products, you should call for fee-only investment advisor who examines your previous financial history and current status of your financial assets and liabilities to suggest every reason behind investing into products to take in order to meet your goals. However, he would leave the actual execution of the plan to you since he does not sell any products or services other than the plan itself.
The second mode of compensation of financial advisors encompasses both a fee and commission or percentage of assets. The fee, which is usually substantially less than what a fee-only adviser would charge covers the cost of building the rudimentary plan and commissions cover the cost of execution. A variation on this compensation model may involve an annual fee based on a percentage of assets in your accounts or charge a flat fee on making the portfolio. The fee would also compensate the adviser for monitoring your investments and making recommendations.
The third model of compensation works on a commission only basis is so called as salesperson who sells only products such as insurance, mutual funds, bonds etc. to you. You can see the inherent problem with this arrangement it is in the adviser best interest to sell you something. Though there is nothing necessarily wrong with that, but if you want to fetch real unbiased and seek professional advice you need to stay away from that sort of arrangement.
Where to Start
Generally people call their financial advisor when they need financial advice in having trouble paying their bills or need to sort out your their debts and figure out ways in which you can save on taxes. There are times when you can manage your own financial decisions and it's reassuring to be able to consult a professional. Once you pinpoint your reasons for wanting to use an adviser, it will be easier when it comes to choosing an adviser. The first step in deciding what sort of financial help you need is to figure out what you actually need help with. If you are interested in stock tips, for example, or getting somebody to sell you the right kind of insurance, or to help you make mutual fund portfolio, your best bet is someone exclusively skilled in those areas, like mutual fund distributor, stock broker, or insurance agent. On the other hand, if you want to find a professional advisor who has your best interest at heart and to spend the time educating you, and help in achieving your financial goals by effectively channelizing your savings into investment and also give financial advice, it is important to you choose a financial advisor who is well qualified and authorized to provide financial advice, i.e. ideally they should be a certified financial planner and registered investment advisor. One should also keep in mind their fees structure before you start working with them. Beware from salespeople such as stock, bond, mutual fund and insurance brokers who call themselves as financial planners. As in the fairy tale, you kiss a lot of frogs to find one prince. Just remember the old saying,
"Never ask an encyclopedia salesperson if you need an encyclopedia."
PS: This article got published at Hindi Dainik Bhaskar on 13-09-2016
5666 Total Views
1 Views Today
The following two tabs change content below.
Suresh K Narula is founder and Principal Financial Planner at Prudent Financial Planners. He has earned the professional CERITIFIED FINANCIAL PLANNER and got registered with SEBI as Investment Advisor. He writes on personal and financial planning articles and got published in Dainik Bhaskar, Business Bhaskar and The Financial Planner's Guild, India. He is also a member of Financial Planner's Guild India ( An association of practicing SEBI registered Investment advisers) to create awareness about Financial Planning in general public, promote professional excellence and ensure high quality practice standards. Suresh received his an M.com from Himachal Pardesh University and an MFC from Punjab University, Chandigarh. He can be reached at info@prudentfp.in
Latest posts by Suresh Kumar Narula (see all)
Google+
Comments