Amid growing widespread awareness of buying health insurance policy, many people, especially late buyers are worried about getting a health insurance plan for pre-existing illness conditions. The last couple of years, majority of the claims are rejected under the pre-existing illness clause. Health insurers have the highest number of cases pending in consumer courts. I think almost 80 per cent of the claims are rejected under this clause. This impression may be making you lose faith in health insurance and simply not worth the price. But it does not mean that pre-existing illness conditions do not always preclude you from buying health insurance. Though buying a health cover could become problematic with someone who has pre-existing disease, he can get a health insurance cover with restricted conditions such as premium loading etc. Alternatively, your pre-existing condition will be covered after a waiting period provided you have not required treatment for that condition during this period. Even if certain ailments are not covered, a health cover is a must. This post is for those who feel discouraged from buying health insurance because of this apprehensive clause.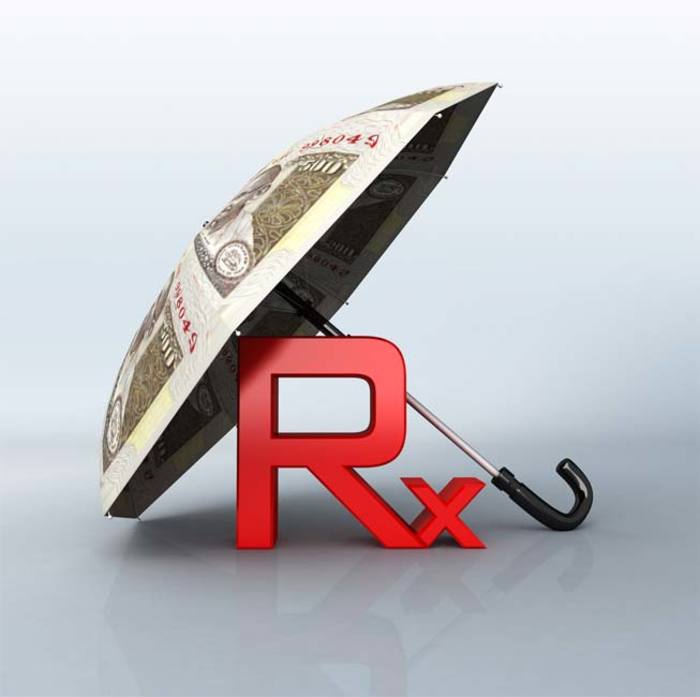 Understanding of Pre-existing diseases
In a narrow sense, a pre-existing disease is any health issue faced by an individual before buying a health insurance. The claim would not be admissible for any condition, ailment or injury or related condition for which the insured had signs or symptoms, and/or was diagnosed and/or received medical advice/treatment, prior to the commencement of the policy with the insurance company and also includes any complications arising in the future from such a pre-existing disease. Though definition may appear too simple, often insure persons get misinterpret the definition and tend to seek valid reasons to reject the claim or make partial settlement.
For instance, if you have hypertension or diabetes, it is not only one pre-existing condition but also there are a host of illnesses/diseases which are correlated with them such as heart disease, kidney failure, paralysis, stroke, eye problems which have a greater propensity to have pre-existed, and which trace their root cause to either diabetes or hypertension or both. However, pre-existing ailments do not include, common cough, cold, fever etc. which are not long term and which do not have side effects.
Waiting Period of Pre-existing condition
Most of the pre-existing conditions generally have a waiting period of 2-4 years. Treatment for pre- existing ailments are covered and are payable by the health insurance company only after this waiting period has been completed by way of continuous renewals. Since health insurance is a long term investment and is most useful in the latter years of life, you should still consider buying a health insurance policy even in pre-existing conditions so as your policy will at least cover of your hospitalization expenses incurred on any type of accidents and other medical emergencies during the waiting period.
Though the pre-existing exclusions including the 4 year waiting period are for those who at the time of signing the proposal form have any signs or symptoms of any health condition, ailment, injury, this clause would not be applicable on people who are hale and hearty, without any illnesses. Hence, healthy people will be covered for all illnesses and conditions as are mentioned in the insurance policies since its inception.
Making disclosure of pre-existing ailments
While buying any health insurance, you should clearly disclose your pre-existing ailments in the self-declaration form as an insurance policy is an agreement of utmost good faith. If you hide your pre-existing ailments, the health insurance company might understand about the pre- existing ailment at the time of claim. It is a very simple to get know by insurer about your pre-existing ailment as when you get hospitalized, the treating doctor asks for your previous medical history before starting the course of treatment and these papers along with other documents are then submitted to the insurance company to settle your claim amount. In this way the insurance provider would know that you were suffering from a pre-existing ailment and were aware of it, and yet, chose to not reveal it in the self-declaration form. In such a scenario the health insurance company may reject your claim for that particular hospitalization and in worst scenarios, your claims regarding hospitalized due to something that has nothing to do with your pre-existing will also be rejected. Hence your insurance company may terminate or abort the policy contract with you forever even without refunding the premium that you paid.
Buy Health Insurance NOW!
Every individual should buy a health insurance policy from a good health insurance advisor to cover unforeseen medical emergencies even he has been undergoing with the pre-existing ailments. Do note that health insurance is a very long-term product as you are buying a health insurance policy not for the next year, but next 5 years, 10 years or may by for your lifelong. As with growing age and with an on-going ailment, you may have a weakened and the probability of getting hospitalized is higher, that time you would actually matter to have good its coverage than the overall features of the policies. With each year of delay the chances of paying higher premium increases with the passage of time and growing medical inflation. Don't be too late in buying health insurance policy, you might be denied a cover later in life because you might have crossed that age limit, or you might have got some illness which will not be covered now.
This is just the risk of "No Cover" in the future.
33747 Total Views
6 Views Today
The following two tabs change content below.
Suresh K Narula is founder and Principal Financial Planner at Prudent Financial Planners. He has earned the professional CERITIFIED FINANCIAL PLANNER and got registered with SEBI as Investment Advisor. He writes on personal and
financial planning
articles and got published in Dainik Bhaskar, Business Bhaskar and The Financial Planner's Guild, India. He is also a member of Financial Planner's Guild India ( An association of practicing SEBI registered Investment advisers) to create awareness about Financial Planning in general public, promote professional excellence and ensure high quality practice standards. Suresh received his an M.com from Himachal Pardesh University and an MFC from Punjab University, Chandigarh. He can be reached at info@prudentfp.in
Latest posts by Suresh Kumar Narula (see all)
Google+
Comments