The Fifth Annual conference of The Financial Planners' Guild, India (FPGI) (an association of SEBI Registered Investment Advisors) was conducted at Kumarhatti (HP), Distt Solan on the 04th August to 07th August 2015. It was a gathering of some of the most passionate practicing stalwart financial planners from various parts of India.  A cluster of 22 members of FPGI Group of Passionate Financial Planners across India have attended fifth annual conference. The main objective of The Financial Planners' Guild, India is to create awareness about financial planning among the public, promote professional excellence and ensure high quality practice standards. In today's changing environment, these are the needs of the financial planning. The Fifth Annual Meet was a step towards these goals.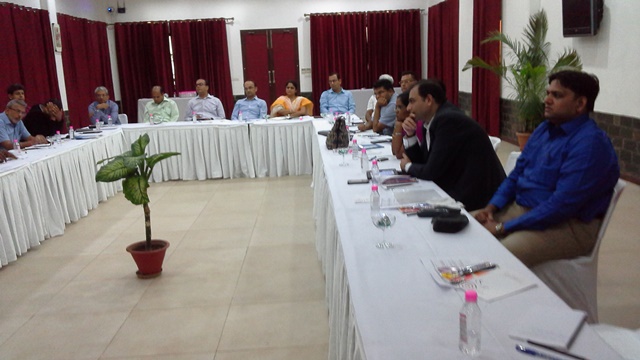 Theme of Conference
The theme of this meet was 'and here, we grow'. The sessions were all related to the theme and had a practical orientation. There was something for everyone from beginners to established members in the profession. The sessions covered, how to grow 5x in 3 years, how we setup our media presence, tools and technologies, the story of compliance in RIA, the way military plan, MF Platforms and all that planners can use in their practice, operational issues in practice management, international best practices and their role in key decisions and introduction of a participant kit includes Wow Cards which can use these as a token of our appreciation for our family, team members, clients and business partners. Hence, money is not the best motivator, we all now.
Some of the Highlights of the Conference
There was sharing of experiences like challenges around Human Capital and experiences of members who have been growing, learning best practices and implementing fee models. There were activities like playing the game of the Chanakya's Chakravyuh India's first Financial Board game is to make people aware about their behavioral pattern regarding finance. The three days were fruitfully utilized in discussing the challenges faced by members in their own practices and there were many 'Earth Quake' ideas session where each member had slot, for about a minute to talk on the best practice, idea, help needed or just anything that's connected to financial planning.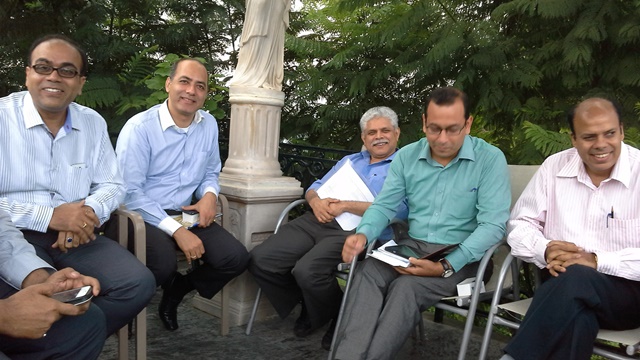 There was a bonding created amongst the group that will help each one individually and collectively over the years. This group not only helps each one to develop their core strengths, but also is a crucible for new ideas. There are many initiatives that have been discussed in the meet that will help the development of the profession as a whole. The members will work towards filling in the gaps in their own knowledge and skills and will be continuously working towards becoming better professionals.
My Session on Advance Excel
I demystified and busted about the myths and flawed in excel calculations while preparing the financial plan, which I call as 'Wake-up call exercise'. The exercise was real wake-up for many and I am happy that many of the members in the program got serious about know their flawed calculations.  I am happy that, I could instill right kind of upgrading the knowledge of excel amongst members around financial plan creation. I am happy the conversation created right kind of impact on members.
Some One liner from the Members
Before I share more about how was the conference. I want to share few one liners from some of the conference co-members which were captured on my Wow Cards.
"Suresh, Super Practical insights. Thanks for the learning." – Vishal Dhawan
"You are great on Excel and ever best" –Taresh Bhatia
"Suresh, Thanks for upping our excel knowledge today!" – Kiran Telang
"Thanks Suresh on sharing your knowledge with us" – Shalini Dhawan
"For really wonderful and simplicity matters a lot…" – Rima Vasa
"Thank you for the excel. Please share on an ongoing basis"- Dlishad Billimoria
Our Conference is now seen as FUN and CHANAKYA'S CHAKKRAVYUH
It was not all work and no play… there was lots of fun too. There was a small trek organized, which had majority of the members testing their stamina. We went for morning walk around the resort which is lush green with small streams around. We all have had a great time visiting at the sunset point in Kasuali Hills just away 40 kms from the resort under the pleasant showers of rain.
At the end of day, we all member played Chanakya's Chakkravyuh financial board game which made us think and reflect upon our current personality and decision making ways. The game playing experience gave us new ideas and alternatives about how to break out from the "Chakkravyuh". In a span of 3 hours, Chanakya's Chakkravyuh helped us find our real being and what we can adjust or tweak to be financially free. Another purpose of Chanakya's Chakkravyuh was to show that while it is important to do well ourselves, it is even more important to help others to do well along with us. The game is designed to showcase how powerful joint ventures can be. After gaining valuable lessons from playing the game, we are encouraged to pass on the learning to our children, help us to understand how this can be used to engage client families, or better still; have a new stream of revenue as it will help them succeed in the future. On a broader context, the various purposes of the Chanakya's Chakkravyuh game will help spread financial literacy, which in turn will take the whole of India forward economically and towards becoming a leading financial superpower.
Thank you from the bottom of our heart
All in all, it was an experience to savour, cherish and work upon. It gave everyone the inspiration to go ahead and face the challenges in the tough environment.  Members would now launch forth in their practices with renewed vigour and infuse vitality with the newly acquired learning's, from the conference. Excellence begets success and we have taken one more step towards it!  I thank each one of you who shared their personal experiences and learning in the program, I thank some of our members who participated in the program or came to meet me, and most importantly I special thanks to Suryavilas Luxury Resort for its a great property situated strategically in the hills of Solan District who gave great amenities and a courageous staff to help us to make unforgettable moment. It is our dream to do some or the other event to inspire maximum members in taking required best practices in their professional as well as personal life.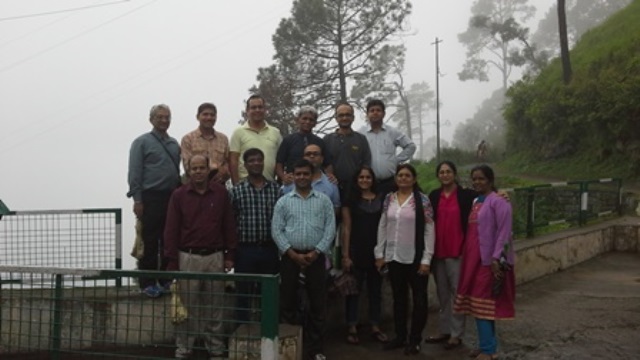 For watching FPGI Conference Show 2015 with Audio visual, please click here
66830 Total Views
2 Views Today
The following two tabs change content below.
Suresh K Narula is founder and Principal Financial Planner at Prudent Financial Planners. He has earned the professional CERITIFIED FINANCIAL PLANNER and got registered with SEBI as Investment Advisor. He writes on personal and financial planning articles and got published in Dainik Bhaskar, Business Bhaskar and The Financial Planner's Guild, India. He is also a member of Financial Planner's Guild India ( An association of practicing SEBI registered Investment advisers) to create awareness about Financial Planning in general public, promote professional excellence and ensure high quality practice standards. Suresh received his an M.com from Himachal Pardesh University and an MFC from Punjab University, Chandigarh. He can be reached at info@prudentfp.in
Latest posts by Suresh Kumar Narula (see all)
Google+
Comments