You were bought medi-claim of Rs 5 lakh, to be covered adequately for yourself and your family at utmost faith and made full disclosure of your personal financial and health conditions in proposal form. Though, this may be an indeed good intention and good advice, even your agent  may not know about the shortcomings in the product itself which translates that many genuine claims may or may not by fully paid. Many of us including financial advisors might try to overlook and runaway to get informed from the policy wordings in tiny fonts. Product drawbacks which are not properly defined in the policy and misinterpreted to policy language and jargon words of policy features could be complete rejection of claims, even no fault of yours. Since medi-claim is a very complex and ambiguous product, you should not forget about it even after you purchased it. The real test starts at the time of health insurance claim, when you have to finally claim health insurance benefits. It's not great time for you that someone from your family or you were hospitalized due to an accident or some critical illness.
Now imagine a situation you may be denied your claim even though you may have done nothing wrong. It's a disappointing moment for you when your trust is lost in company, you start feeling as cheated or even worse, and you discard the true meaning of health insurance plan hence, make your medi-claim policy worthless. However, everyone should understand that the insurers are not saints and neither are the insured. Genuine cases are rejected due to a few fraudulent cases. Although there are no easy solutions for some cases and even your best efforts to cover almost all things, you should be fully aware and prepare yourself for those crisis situations. Let's see some hindsight of health insurance, in which you should have clear understanding about these hidden clauses and get in correct picture of policy wordings. Read More : Reasons why your health insurance claim may be rejected?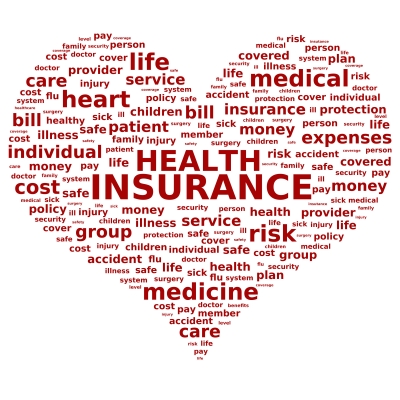 Demystify 24 Hours Hospitalization Clause
 This clause always desist to most of Indian community is  to get the health plan as there is purely understood that most hospitalization expenses are incurred in less than 24 hours are treated under OPD that the claims are  not admissible. Though 24 hours clause in real world holds more importance in any standard health plan, the clause, in spirit, requires the hospitalization to be inevitably more than it to exceed 24 hours. But what about those diseases such as chemotherapy, radiation, kidney removal stone, dialysis, cataract, lithotripsy, tonsillectomy and so on, whose require hospitalization for less than 24-hours due to advancements in medical technology and their non-hospitalization expenses amount to almost twice the hospitalization costs. Many policy holders prone to think that their standard policy does not cover these expensive treatment procedures, as these do not meet the requirement of 24-hour hospitalization.
        However, your regular medi-claim covers all those treatment procedures of critical illnesses under the 'Day care treatment' clause throw off 24-hours hospitalization yoke. The list of such treatment procedures can be found in the policy documents as well as on company websites. To put an extra effort on the definition of procedures under the scope of coverage, not to go simply by the number of procedures covered.  The broader the definition, the better the chances of your purpose being served. Hence, your standard medi-claim plan, which are now possible  due to advancement in medical science in less-than 24 hours  are covered, while, hospitalization by an insured for more than 24 hours for getting his routine diagnostic tests done, while no active treatments are being carried out, would not be payable under Mediclaim.
Justification of Pre-Existing Illness (PED)
In a narrow sense, a pre-existing disease is any health issue faced by an individual before buying a health insurance. Most people tend to think that, having pre-existing illnesses is not covered or their claims are inadmissible. Each Health insurance policy has the clause of "Waiting Period" for pre-existing illness and a selected list of illnesses even your entire family being completely fit, which means that for first few years i.e. 2-3 years will not be covered under health insurance and only after that period they will be covered. So if waiting period is 2 years in some policy, and you take the policy in year 2015, the illness covered under waiting list will be covered only after 2 years are over. In reality, pre-existing exclusion on illness is applicable to only to illness existing at the time of proposal applying, not any other illness. That's why we recommend, it is always better to purchase a medi-claim policy when you are young and healthy. When applying for a medi-claim, if you are completely healthy, the Pre-existing exclusion clause is not applicable to you. It reduces also any suspicion about the policy wordings having been purchased after the onset of an illness. Unfortunately, most people go for medi-claim on turning 45, or are not in the best shape. We have been seen many cases of insurers when they are refused their claims even policy holders were in good health due to held guilty until they proved their innocence.  Depending on your profile, type of procedures done and other circumstances, you will have to be ready to prove that your claim is genuine. The insurer would always scrutinize your claim with a fine toothcomb. Don't try to extrapolate and manipulate ,even your genuine claim, otherwise your insurance company may terminate or abort the policy contract with you forever even without refunding the premium that you paid.
 Read More : Are you worried about your Pre-existing Illness?
Capping of Hospital Room and any sublimit/ co-pay
Many health insurance policies have room rent capping, which means you can claim room expenses up to certain limit, usually 1-2% of sum assured. With such cappings, an individual who gets a high sum assured gets a better room, than who has a smaller assured, for the same treatment. This single condition is not only applicable to room limit but also could depreciate the value of your health insurance with inflation. Room rent capping may be very expensive clause, if you opt for a room above this cap, you will have to bear the additional proportionate expenses associated with such room as surgery costs, doctor visits, medical tests and medicines at your own pocket.
            Likewise, there are also clauses like sub-limits and co-pay in most of the insurance policies. They put a sub limit on particular expenses like 2% of sum assured. Make sure you are very clear about them and are fine with it. There are few Insurance products that have limits for specified surgeries also. So even if your sum assured is Rs 5 lacs, they might restrict a particular surgery expenses to 50% of your sum assured. In case of senior citizens, that is after the age of 60, is required to pay 20% of the expenses out of their own packet. This clause does exist in the most of health insurance policies for this category. Some other companies, preferably PSUs, also charge this co-pay clause if the policyholder is taking treatment in out of network hospitals.
Ensure you hire a good health planner
By now, you may have realized that getting health insurance is not a cake-walk, it require  a good amount of research and depth analysis but do not over do it. It is therefore recommended that you appoint a health planner to help you shortlist products, explain the terms, answer your queries etc. You even need post-sales services like claim assistance and helping you out in coordinating with the health insurance company if you are stuck. Remember that unlike Life Insurance or many other policies, health Insurance could have recurring claims through yours or your family's lifetime. It is therefore important to have someone who can hand-hold you through the tedious paperwork and the otherwise time consuming processes of Insurance companies. Read More :Common Exclusion Clauses in Health Insurance!
38540 Total Views
22 Views Today
The following two tabs change content below.
Suresh K Narula is founder and Principal Financial Planner at Prudent Financial Planners. He has earned the professional CERITIFIED FINANCIAL PLANNER and got registered with SEBI as Investment Advisor. He writes on personal and
financial planning
articles and got published in Dainik Bhaskar, Business Bhaskar and The Financial Planner's Guild, India. He is also a member of Financial Planner's Guild India ( An association of practicing SEBI registered Investment advisers) to create awareness about Financial Planning in general public, promote professional excellence and ensure high quality practice standards. Suresh received his an M.com from Himachal Pardesh University and an MFC from Punjab University, Chandigarh. He can be reached at info@prudentfp.in
Latest posts by Suresh Kumar Narula (see all)
Google+
Comments