You do not choose to fall ill and illness means expenses. Of course, mostly health insurance companies ask for to go through stringent medical evaluation tests to check pre-existing illness, especially they also insist on putting healthy members who are just above 45 years for pre-screening tests before covering their life. Also, if you have any pre-medical history, your chances of getting a health insurance may go in dark. In such cases, you may get with a negligible or almost no health cover. Given the rising medical expenses, it is inevitable to live without health insurance or underinsurance to protect your wealth from huge medical bills and other hospitalization expenses. Moreover, companies also do not provide online facility on their health plans on those conditioned members. These small hurdles take away a large portion of people from health insurance due to afraid of pre-medical tests or they are suffering from pre-existing illness or are relatively progressed in age. Precisely, why Religare Health Insurance introduced their new innovative and a comprehensive health insurance plan under 'Care Freedom' that will not just cover your health, but go beyond. With no maximum entry age, discounts on longer policy terms of up to three years and the opportunity for lifelong renewal, this plan is available for individuals or as a floater. Let's have look it!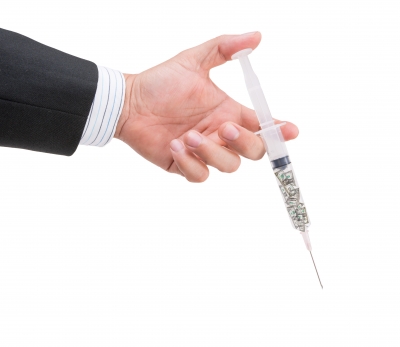 No-Medical Test
The product is specially designed for those people who do not want to go through any medical check-up prior to policy issuance.  Care Freedom will help you to get a policy without doing any medical test in all ages even though you have caught any pre-existing illness. The exemption from medical tests does not mean you can hide your health problems under the carpet. You will still be required to make a declaration about your health condition in the application form and the premium rates will be fixed on the basis of your disclosure. The declaration puts the onus on you to prove that you are in fine fettle. If you hide a health condition, it can have severe repercussions on your insurance cover. The strictness of the claim procedure is inversely proportional to the leniency of the underwriting. In fact, recognizing the special needs of those who purchase this policy, the waiting period in the case of pre-existing diseases is as low as 2 years as against the usual 4 years in case of most standard policies. But like basic policies, this product does not cover diseases that surface in the initial 30-day waiting period, except those arising out of accidents, and other standard exclusions.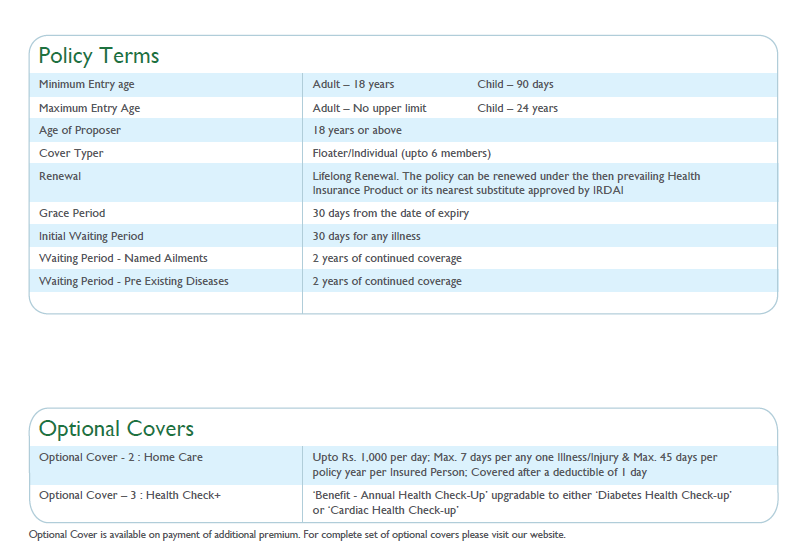 Applicability of Co-payment Clause
While considering this hassle-free 'Care Freedom' product, one of the most disadvantages is applicability of 20%-30% co-payment clause in all ages for all claims payable irrespective of any pre-existing illness. It means that a healthy policy holder will have to bear the 20% bill amount and only 80% will be paid by the company. This clause may be become an unattractive option to choose the product. But one should know that major attraction of this product is that medical test is not required at any age group for taking policy. For instance if a person at the age of 75 with no adverse medical history want to take this plan then without any hassle this policy can be taken. If you want to get rid of co-payment clause, you can consider their basic health plan which is called as 'Religare Care' scores high on this point.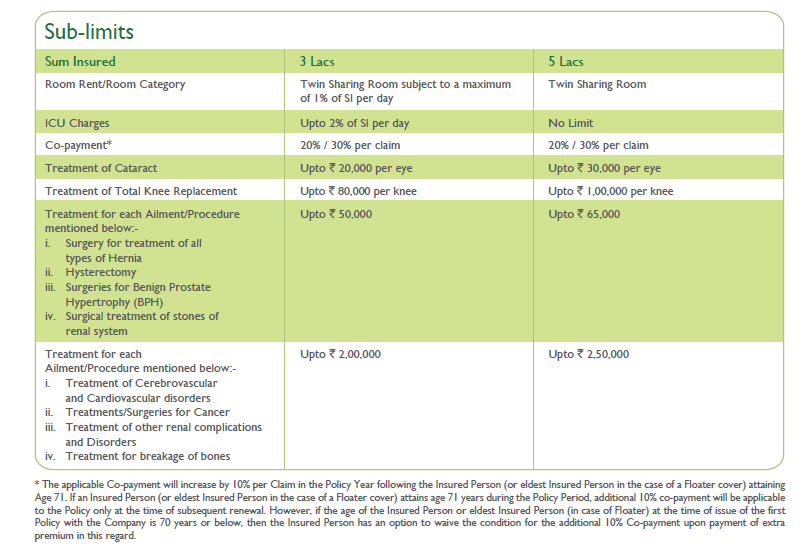 FREE Health Check each year
Under this plan, you will get free annual health check-up for only adult insured members' lifetime, regardless of their claims history. This includes Complete Blood Count with ESR, Urine routine, Blood Group, Fasting Blood Sugar, Lipid Profile, Kidney Function Test, ECG. It is the best and unique in-built feature of the plan, due to which one will form the habit of regular checkup's and will be informed about their health issues.
Automatic Recharge of sum assured up to 100% amount
A refill is always welcomed. You will get automatic recharge of 100% of your sum insured if claim amount exhausts your coverage limit, at no extra cost. The recharged sum Insured can be used by other insured members under the same policy for any future claim. The claimant can also use the recharged sum insured for any future claim, not related to the ailment already claimed during the same year. For instance, suppose you have a 5 lakhs sum assured. Now due to some heart-related issue, you were hospitalized and the expenses were Rs 3 lakhs. So your remaining sum assured is Rs 2 lakhs. You can utilize the Rs 2 lakh sum assured for any purpose. But if some another hospitalization comes up for an unrelated claim, and the expenses are more than your remaining sum assured, then your sum assured will be restored to the full amount of Rs 5 lakhs. Even your other family members can avail for the full sum assured even for the same illness. Note that in case of family floater plan, it's highly beneficial because even the other family members can take benefit of full sum assured for the same illness.
Consumable allowance and Companion Benefit
While claiming medical expenses, the company will also bound to pay 'non-medical' expenses such as consumable, transportation, attendance's cost and other daily expenses that you may not  be able to even foresee as ' Consumable Allowance' – a lump sum per day for each day of hospitalization up to maximum of 7 days. This benefit is only payable after 3 days of hospitalization. Additional lump sum will also pay-out as 'Companion benefit', if the insured person is hospitalized and period of stay is more than 10 consecutive days.
Cashless Treatment at leading hospitals
Religare has a network of around more than 4,600+ leading hospitals pan around the country. With cashless hospitalization, you no longer need to run around paying off hospital bills and then follow up for a reimbursement. All you now need to do is present the Religare Health Card and get admitted to any of their network hospitals and concentrate only on your recovery.  Though it is common feature in almost all the health insurance policies, it's a good mention in this post as we are looking at all the features. In case of reimbursement of expenses, all you need   to do is notify the company immediately and pay the bills yourself and settle the claim later by submitting the bills. In case of emergencies, you anyways can't choose cashless treatment.
Snapshots of Religare Care Freedom Benefits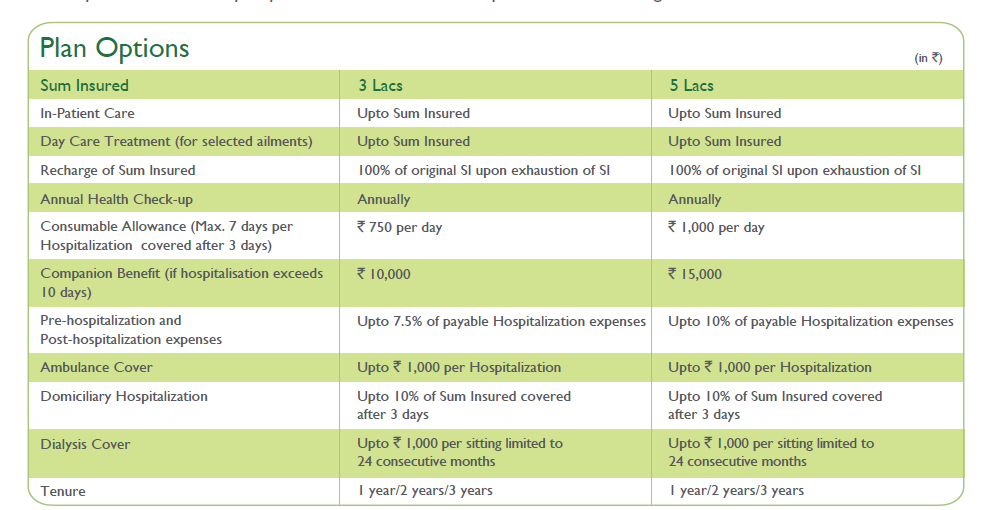 Conclusion
I do hope you would get a fair idea about the plan. You can go through full Religare care review this link to know more about other common features of this plan which is not stated in this post itself. It must be noted that this Religare care freedom health insurance review is mainly for educating you on various unique features of the policy which are differentiate from other standard basic health plans. Since health insurance is long-term purchase and a long-term complex contract coupled with complex services, never start by comparing premiums. Comparison of premiums could be largely misleading and could result in a disaster. Comparing Health Insurance requires deeper insights into the overall insurance contract (called policy wordings) over and above price comparison. Either you need to get yourself into comparing the features in detail, or take help of an unbiased health insurance advisor.
61053 Total Views
23 Views Today
The following two tabs change content below.
Suresh K Narula is founder and Principal Financial Planner at Prudent Financial Planners. He has earned the professional CERITIFIED FINANCIAL PLANNER and got registered with SEBI as Investment Advisor. He writes on personal and
financial planning
articles and got published in Dainik Bhaskar, Business Bhaskar and The Financial Planner's Guild, India. He is also a member of Financial Planner's Guild India ( An association of practicing SEBI registered Investment advisers) to create awareness about Financial Planning in general public, promote professional excellence and ensure high quality practice standards. Suresh received his an M.com from Himachal Pardesh University and an MFC from Punjab University, Chandigarh. He can be reached at info@prudentfp.in
Latest posts by Suresh Kumar Narula (see all)
Google+
Comments