In the financial planning process, a financial plan is very important. It is through the plan that we ascertain whether your goals can be achieved with the resources and you have now and would generate overtime. The financial plan will also inform you about you need to do in terms of investments, insurances, taxes, estates etc. It will also have detailed and actionable recommendations, which tells you what to do now.
However, financial plan is only a blue print for your financial life in which you have to walk on the financial road map over the years. Therefore, at Prudent FP, we demonstrate our ability to deliver a viable written financial plan for YOU, supported by appropriate assumptions, sound decision making and relevant data. Within the plan, we cover all the required Financial Planning Components and appropriate Professional Skills.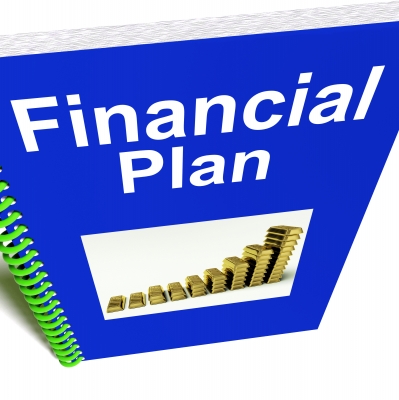 At Prudent FP, we follow the following process in constructing a financial plan.
I. Assumption about economic parameters, inflation rate, income growth, interest rates and asset class returns, health factors, risk factors, life expectancy, retirement age and taxation effect.  At these assumptions and parameters significantly impact one's financial situation over the next 50 to 60 years. At Prudent FP, we forecast conservatively to increase the likelihood of a positive planning outcome. The rates are assumed in the present context for all calculations, and are expected to remain so until the renewal of the Plan, when unless large variations take place in certain parameters, the status quo is likely to be maintained for long-term calculations for achieving goals.
II. Client Data and Client Overview covers basis permanent data regarding name, date of birth, gender, martial status, permanent address and variable details such as correspondence address, occupation/employment, tax slabs, health status, electronic and other communication details of the client and dependents. It also records client's socioeconomic background, education and professional qualifications, current life style and interests.
III. Client Financial Information covers the current assets – fixed and financial inheritances, if any income from all sources, regular and discretionary expenses, loans/advances availed, deposits, various insurance protection, tax paid and estate issues.
IV. Client Goals and Objectives are finalized after due reasoning with what is achievable in the backdrop of the available and future finances.
V. Financial Management involves careful analysis of client's situation, an outgoing budgeting to make available cash flow for financial goals as prioritized, scenario analysis to articulate response to changing financial situations in order to strategize and create the right impact on progress to achieve goals, analysis the current and long-term tax impact on cash flows and goals and optimize strategies accordingly, afford the right protection for client's life and assets to absorb the financial impact of exigencies, sustain a retirement plan and monitor progress at life stages, create a succession plan for exigency as well as for long- term including specific needs.
VI. Client Issues and Problems list down critical areas of priority which need to be addressed in a time bound manner as also changes required and engineered in a phased manner to achieve the mutually agreed upon client objectives.
VII. Strategies and Alternatives enlist a detailed goal-wise approach with financials to achieve the desired objectives as also  the alternatives to pursue before a full throttled strategy is implemented.
VIII. Implementing the Plan is to ensure that the client understands what we have suggested and follow through on the plan. The plan needs to be implemented through correcting past financial mistakes, set up new monthly investments and insurance taken. Someone needs to keep track that they are following the plan and need to bring  them back on track.
IX. Review and Monitoring makes necessary changes in the event of any changes of incomes and jobs, adding goals, financial distress, family growing and any turmoil personal financial situation at periodic interval e.g. at annual rests.      
1288 Total Views
1 Views Today
The following two tabs change content below.
Suresh K Narula is founder and Principal Financial Planner at Prudent Financial Planners. He has earned the professional CERITIFIED FINANCIAL PLANNER and got registered with SEBI as Investment Advisor. He writes on personal and financial planning articles and got published in Dainik Bhaskar, Business Bhaskar and The Financial Planner's Guild, India. He is also a member of Financial Planner's Guild India ( An association of practicing SEBI registered Investment advisers) to create awareness about Financial Planning in general public, promote professional excellence and ensure high quality practice standards. Suresh received his an M.com from Himachal Pardesh University and an MFC from Punjab University, Chandigarh. He can be reached at info@prudentfp.in
Latest posts by Suresh Kumar Narula (see all)
Google+