Let us first begin with understanding what a financial plan is and what it can do for you. A financial plan enables you to construct a road map to achieve all the financial goals and unforeseen needs that may arise in one's lifetime. It ensures that you are well equipped to deal with dynamically changing circumstances such as inflation and changing lifestyles. In the absence of a financial plan, you might not be empowered to accomplish what you have dreamed of achieving and might also be under-prepared to deal with contingencies.
If you want to plan for financial goals such as buying your dream home, a car, a vacation abroad, child's education and their marriage needs and your retirement amongst host of others; prudent financial planning can come to your recourse. Through experience we can say that many vie for all the aforementioned goals, but lack of prudent financial planning and / or procrastination on executing the financial plan drawn, which in turn hinders accomplishment of financial goals set. So, it is imperative that a prudent financial plan is made, and is vigilantly and religiously followed so as to make your dreams come true.
Achievement of any goal needs a well thought out plan. Similarly, achievement of your financial goals needs a financial plan.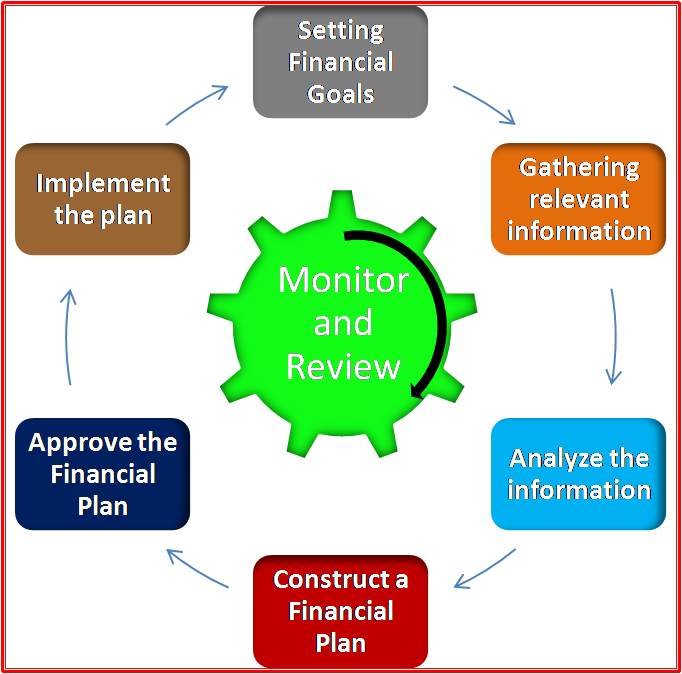 A Financial Plan would help you answer these questions, and much more…
 ► What's my net worth?
► Are Financial Ratio's Healthy?
► How will Inflation affect my Financial Plan?
► What is my asset allocation?
► What is my risk profile?
► Are my savings being channelized efficiently?
► How much money should I have for contingency purposes?
Do
contact us
for more information and your customized Financial Planning
1651 Total Views
1 Views Today
The following two tabs change content below.
Suresh K Narula is founder and Principal Financial Planner at Prudent Financial Planners. He has earned the professional CERITIFIED FINANCIAL PLANNER and got registered with SEBI as Investment Advisor. He writes on personal and financial planning articles and got published in Dainik Bhaskar, Business Bhaskar and The Financial Planner's Guild, India. He is also a member of Financial Planner's Guild India ( An association of practicing SEBI registered Investment advisers) to create awareness about Financial Planning in general public, promote professional excellence and ensure high quality practice standards. Suresh received his an M.com from Himachal Pardesh University and an MFC from Punjab University, Chandigarh. He can be reached at info@prudentfp.in
Latest posts by Suresh Kumar Narula (see all)
Google+